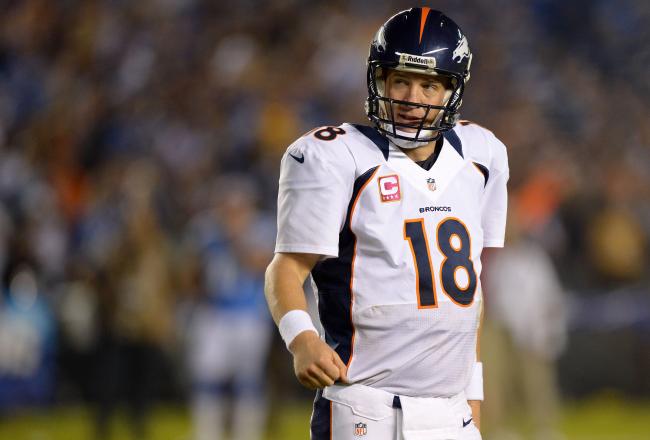 Peyton Manning was named AFC Offensive Player of the Week for his efforts in Week 6 in leading the Denver Broncos back from a 24 point deficit in defeating the San Diego Chargers and overtaking first place in the AFC West with a 35-24 victory at Qualcomm Stadium. Manning won the award for a league-record 22nd time.
The Broncos have had players that have won awards on all three sides of the ball thus far this season with Manning winning OPOW in Week 6. Tracy Porter was named Defensive Player of the Week in Week 1 vs. the Steelers, and Matt Prater was named Special Teams Player of the Week in the AFC for his efforts in Week 4 vs. the Raiders.
Manning engineered the largest comeback in Broncos history, and with this most recent fourth quarter comeback, now holds the record for most fourth quarter comebacks by a quarterback.
Manning went 24-30 overall in the game vs. the Chargers for 309 yards, three touchdowns, one interception and a 129.0 QB rating. Manning went 13-14 for three touchdowns in the second half alone.
Tags:
Denver
,
Denver Broncos
,
Football
,
Matt Prater
,
NFL
,
Peyton Manning
,
Tracy Porter